Kohldorfer Straße 102/B/22
9020 Klagenfurt
Monday 08:00 AM - 01:30 PM
Tuesday 03:00 PM - 08:00 PM
Wednesday by appointment
Thursday 08:00 AM - 01:30 PM
Friday 08:00 AM - 12:00 PM
About Dr. Stephan Domenig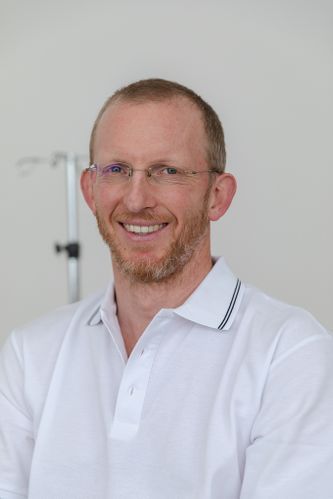 Right from my early years in medicine, understanding the principles of healing was what drove me, even during my studies. After Medical school in Graz/Austria and Cagliari/Sardinia I spent my post graduate years in various hospitals of my home province and a year in Brazil as a guest doctor, completed this circle. Searching for pathways to health (not understanding of illness) brought me to the thoughts of Dr. FX Mayr – and his fantastic system of fasting. Various diplomas, such as orthomolecular medicine, functional myo-diagnostics (FMD), chiropractics, chrono biology (HRV) and working for 6 years at world known VIVA MAYR clinic as Deputy Medical Director. As an antidote to naturopathy, I parallelly worked for 6 years with the ambulance street car as well. This exposed me to a lot of crucial situations, where prevention had failed – or was never done !

6 years as Medical Director at the original FX Mayr health center followed. During that time, I had a chance to write 4 books which have been translated into 10 languages with morethan 170 000 copies sold. Balance is and was my credo always: in order to keep it I consulted Austria's largest private brewery ("Stiegl") on questions concering beer and health. After becoming beer connoisseur and sommelier I started lecturing "Beer and health" at Austria's beer sommelier courses. Curiosity and the urge for new challenge made me found this practice in association with my former colleague Annette Langer. We are now spreading the word to a broader audience, starting with our webinars.
The alkaline cure: the amazing 14 day diet and mindful eating plan

The alkaline cleanse: a 7 day detox

The alkaline cookbook

Alkaline juices and smoothies
Recommendation of the month - "Dr. Domenig's & Dr. Langer's choice":
Padma digestin – heat up your intestines!